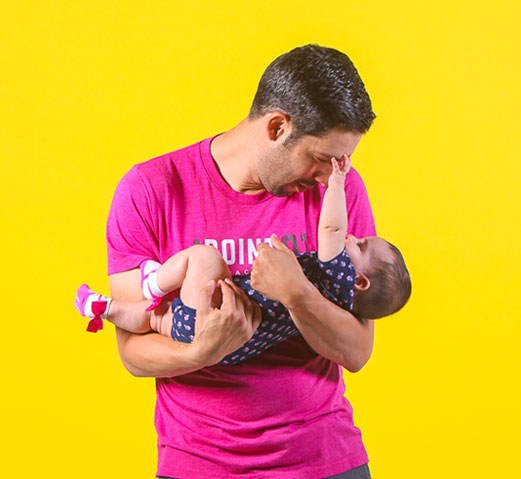 Dave
director of search
David is our Director of Search and one of the longest standing members of the team. Quick to quip but a softy at heart, David plays an instrumental role in the success of both 1POINT21 Interactive and that of our clients. He closely monitors the ebb and flow of search results, keeps tabs on the ever changing world of search algorithms and adwords and constantly works to better himself and his team.
Before immersing himself in all things search, David was the front man of a moderately successful (and we use the term moderately very loosely here) pop punk band. While the big record contract fell through, he still maintains that they were very popular in Latvia.
David enjoys playing ice hockey, watching football (both European and American), slappin' the bass, deciphering the subtle bouquet notes of different hops strains, and spends as much time as humanly possible with his young daughter and wife.