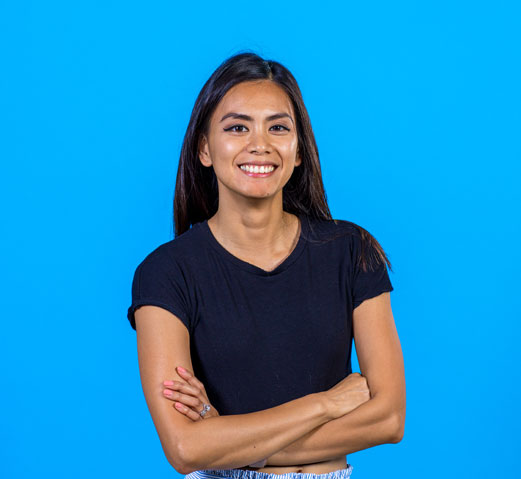 Jennifer
senior visual designer
One of our longest tenured pixel pushers, Jenn has been a visual designer at 1POINT21 since 2012. She is passionate about every aspect of her designs and it shows, but lord help you if you disagree with her typography choices.
Jenn always knew she wanted to be a visual designer and has been firmly against the use of Papyrus since she was 15. She graduated with a BFA in Graphic Design from Cal State Long Beach and worked with several brand agencies before joining the 1POINT21 team.
Growing up in a military family, Jenn has lived all over the world; making stops in the Philippines, Saudi Arabia, Japan and England. She loves caffeinated beverages, oolong tea with lychee, her chunky little mini pin mix Lulu and her husband (not necessarily in that order; don't tell Lulu that we listed her third, she'll be devastated). While she loves living in San Diego, she rarely goes to the beach but is thrilled the option is always there.