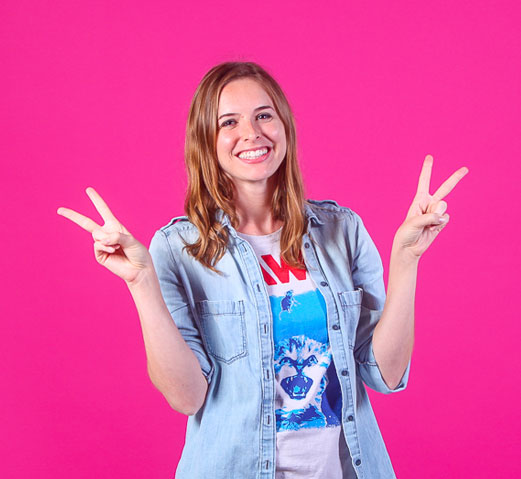 Jenna C.
visual designer
Jenna draws on her extensive experience and passion for creativity to design savvy sites for 1POINT21 clients.
Originally from San Diego, Jenna grew up as a navy brat, lived in (th)Spain for three years and the D.C. area for six, before finder her way back to attend college at SDSU. After college, Jenna touched many different types of graphic design projects – from environmental design to digital signage to apparel – before joining the 1Point21 team on the strength of her work and vast, yet impressive collection of sock designs.
A lover of art and all things creative, Jenna enjoys drawing, reading, doing yoga and eating desserts in her free time. She is also working in earnest on her post 1POINT21 career as a Ukelele playing cat lady (hi Sal).