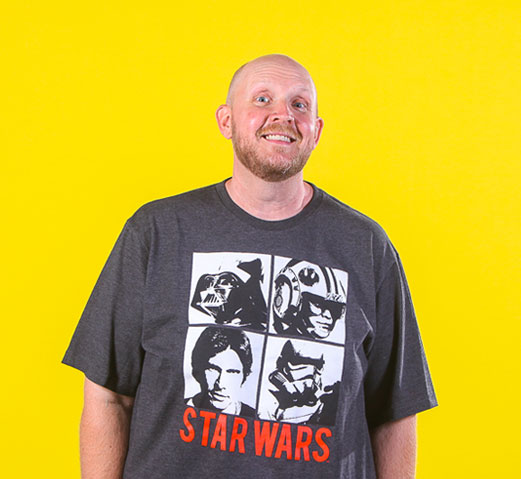 Kevin
ppc specialist
At 1Point21, no one is better at turning queries into clicks than our resident PPC specialist Kevin. Which is good, since he gets paid to do that. His secret? A paid search strategy that is both data-driven and creatively-inspired.
Kevin is Google AdWords Certified and has over 12 years-experience in the field. Despite his clear enjoyment of paid search, his true passion lies elsewhere: pitching bad ideas for tv shows to his friends. Currently, he's working on a Friends spinoff tentatively title Get Gunther! It's a musical.
While the better part of his day is spent building PPC campaigns and crafting ballads about Gunther and Rachel's missed connections, Kevin has other interests. On days off, he can be found tossing out a wide and disturbing array of expletives at local golf courses or on the couch watching Eraserhead with his lovely yet way-too-understanding wife, Jenn, and a very confused pug-chihuahua named Bogey.